Berlin Shore Excursion
Warnemunde to Berlin Tour
Private Berlin Shore Excursion
Bespoke, custom tailored Warnemunde to Berlin Tours

For passengers on a Baltic cruise landing in Rostock/Warnemünde, Hamburg or Stettin (Szczecin).
Stay away from the crowds, tourist traps and mass tourism - Stay safe with us during your private tour!
All guides use regularly hand sanitizer
All provided vehicles are regularly and accurately sanitized

Why taking a private Berlin Shore Excursion with me?
You'll be picked up directly from Cruise Centre by your driver with a modern, spacious, comfortable and air-conditioned vehicle (Mercedes-Benz or similar) - Total duration of Berlin shore excursion: about 11 ½ hours and about 6 hours to be spent in Berlin.
You will not have to sit in a large coach in more or less cramped space and will not have to comply with a fixed, non-flexible itinerary - You will instead see and explore the sites you are really interested in.
Your private tour across Berlin will not be a standard tour meaning that everything will be custom-tailored to suit your wishes - Only your group will tour in the same vehicle.
After a scenic ride of about 2 ½ hours through the idyllic flatlands of North Germany and its hundreds of lakes, your Private Guide will meet you in Berlin, taking you round the highlights of the German capital.
Your Berlin shore excursion from Warnemunde to Berlin will start in Berlin close to Charlottenburg Castle - a splendid baroque palace - followed by lively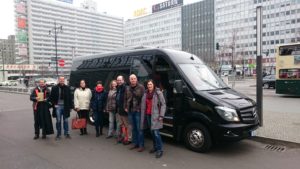 Kurfurstendamm Avenue.
Along the way you'll see, among other sights, Berlin Cathedral, the Reichstag Building (German Parliament) and the new Government Quarter and of course the Brandenburg Gate.
Naturally one of the few remaining stretches of the Berlin Wall, the tree-lined "Unter den Linden" boulevard, Bellevue Palace, the Kaiser Wilhelm Memorial Church and of course notorious sights of the Third Reich and Cold War as for example Checkpoint Charlie, the Reichstag Building, Göring's former Aviation Ministry and many other thrilling sites.
If you feel like having a typical, German hearty lunch there'll be also time for such a stop (price not included in the tour price - About USD 25.0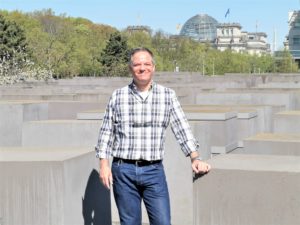 0/person).
On request, you may have a special Berlin "Jewish Heritage Tour" including an "on your own" visit to the Memorial of former Sachsenhausen Concentration Camp
on the way to Berlin (About 2 hours time to be spent at the former Camp + about 3 1/2 hours time for touring Berlin).
During a 6 hours tour of Berlin, you might also visit one of Berlins famous museums - For example, the Pergamon Museum, the Jewish Museum, the Allied Museum, among others.
Should you come from port by a transport provided by your cruise line, you'll be picked up at Berlin Train Station, respectively where your cruise line bus or train will drop you off
As my associates and myself are all locals, we will also take you to some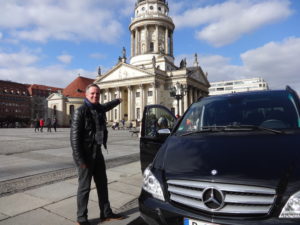 places off the beaten path and give you the opportunity to experience Berlin's history, architecture and culture in a way that is both informative and entertaining.